Settle in with a cup of tea, here are 14 great reads (in a rough order of how much I enjoyed them) that I've shared during 2014 that a worth a read.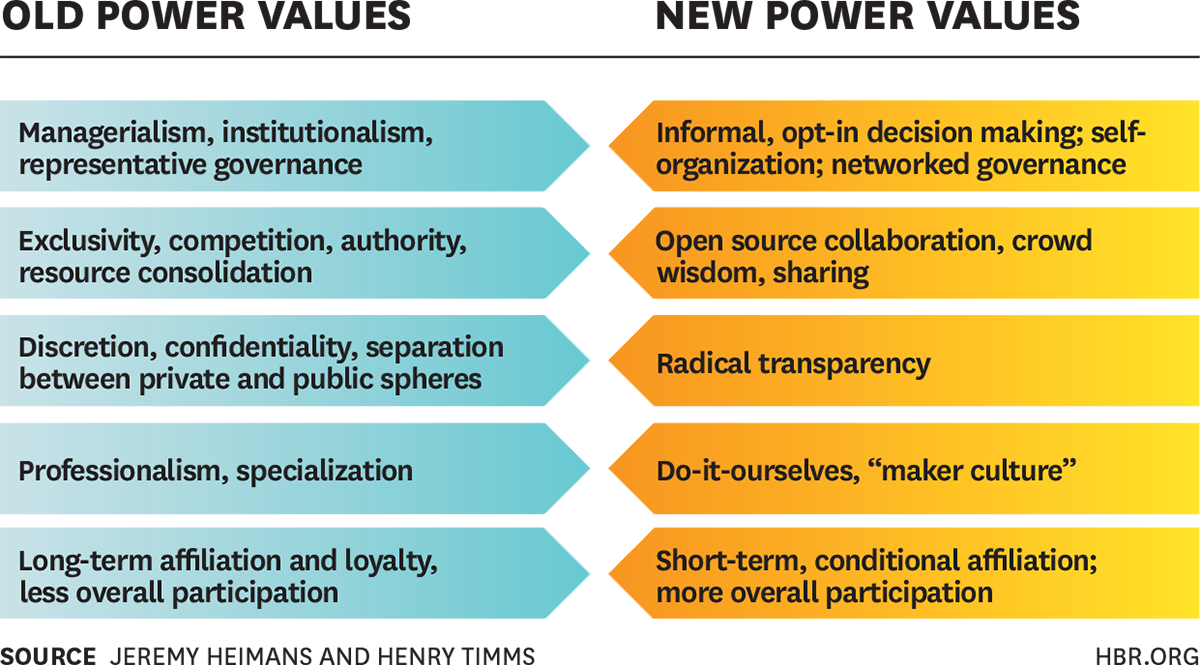 1. Understanding New Power – brilliant from Jeremy Heimans and Henry Timms on how the world is changing. A must read (great summary in the graphic above).
2. Changing Trends: New Power, Neuro-Campaigning and Leaderless Movements – just love this paper on key campaigning trends from Hannah and Ben.
3. Purpose Driven Campaigning – 40 key principles for growing social movements drawn from Purpose Driven Church.
4. When the pillars fall — How social movements can win more victories like same-sex marriage – brilliant look at how same-sex marriage advocates in the US build a movement to win.


5. Grassroots-led Campaigns: Lessons from the new frontier of people-powered campaigning – brilliant MobLab report full of wisdom and insight of the people at the cutting edge of grassroots-led campaigns (GLC model in the graphic above). Basically anything MobLab writes is brilliant.
6. From fired up to burnout: 7 tips to help you sustain a life committed to social justice – offered without comment.
7. 6 things today's breakout campaigns get right – great insight from the always brilliant Jason Mogus
8. "More of an art than a science": Challenges and solutions in monitoring and evaluating advocacy – also enjoyed this by Jim Coe.
9. Stonewall's secrets of successful charity lobbying – top tips from one of the best (also learning from Greenpeace here).
10. From Petitions to Decisions – how change.org is continuing to innovate.


11. Inside the Cave – a look at the digital and technology behind the Obama 2012 campaign (and here is more on how the campaign used twitter)
12. The Art of Coalition Campaigning – brilliant set of reflections from Ben Niblett.
13. 14 lessons from the Scottish referendum – useful reflections from the UK political event of the year (more here)
14. Rage Against the Machine – Lessons from Guzzardi–Berrios Race – how a 26-year-old former journalist organised to get elected in Chicago. Great lessons about working with the grassroots (and here on how to lose your seat when your a high-profile US politician).